Imagine leaving your cares and worries behind, taking a short flight, and arriving in an uncrowded, naturally beautiful land, where excellent weather, food, and warm hospitality await.
You are picked up in a freshly sanitised vehicle driven by a friendly guide who transports you to a luxurious jungle lodge set in the midst of a 400-acre private rainforest reserve.
Check-in is contactless, with your luggage delivered to your room while you decide whether to have refreshments, snacks or a meal under the huge thatched roof of an airy, spacious restaurant, in a pleasant lounge, around a pool, or in the comfort of your lodgings.
If you chose to stay in the Ix Chel Villas, Tree Top Suites, or other luxury accommodations, your personal butler can be on hand to explain the features of your new jungle home, offer suggestions, take orders for meals, generally see that you're settled in, and fulfil any requests.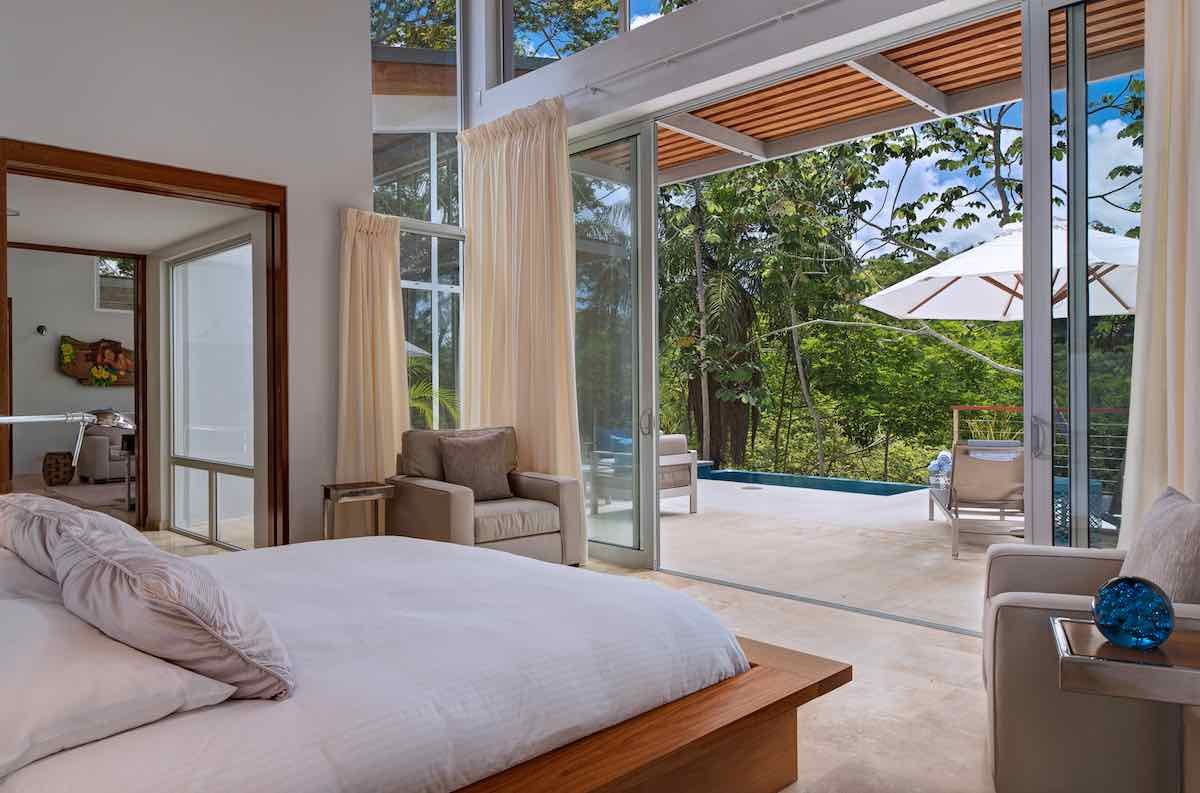 You may want to take a dip in your private plunge pool, relax in a hot tub, cool off under an al fresco shower, and just relax – you're in your own secluded paradise.
Whatever lodgings you chose, you can rest assured that your rainforest idyll will be as worry-free as it is carefree. Everyone entering this tropical paradise has been proven to be virus-free at the border, and your vehicle, driver, resort, lodgings and staff all meet some of the most rigorous health and safety standards in the world. There's even a dedicated health officer on duty 24 hours a day, seven days a week, to ensure those standards are continually met.
Read about Chaa Creek's Health & Safety Protocols here: https://www.chaacreek.com/covid19-updates
You'll spend the next days relaxing, dining, swimming, hiking, canoeing, horseback riding, exploring, and basically doing as much or as little as you like. Hang out on your generous private veranda listening to toucans, parrots and other tropical birds sing while monkeys cavort in the surrounding forest, or wander through the spectacular scenery – alone or in the company of a guide.
A team of experienced, licenced naturalist guides are on hand to take you on river or jungle safaris, birding excursions, nature walks, exploring ancient Maya temples, or any of the myriad attractions and activities on offer.
Now… imagine no further.
Because, if you've come to Belize and are staying at The Lodge at Chaa Creek, this is your new reality.

For forty years Mick, Lucy and the rest of the Fleming family have been welcoming guests from around the world to their rainforest home – a home that grew from their working farm on the banks of the Macal River to become Belize's premier eco-resort, garnering rave reviews and a long list of awards along the way.
And after the global challenges of 2020, both Belize and Chaa Creek have enhanced their already famously high standards to ensure visitors and local communities alike are safe, secure, and worry-free.
You can read about how a successful partnership between government and the travel industry has achieved such extraordinary results in the links below.
And then consider taking an opportunity to savour life the way we think it's meant to be lived – carefree and enjoyable, in a timeless, natural wonderland.
With 400 acres of unspoiled rainforest surrounding an organically built environment that grew over time, Chaa Creek guests enjoy the best of both worlds.

Nature, with miles of signposted trails, a tranquil river to canoe on, abundant wildlife with hundreds of species of birds to discover, speaks for herself.

And with one of Belize's best restaurants (featuring genuine farm-to-table dining courtesy of the onsite Maya Organic Farm), a well-stocked lounge with a climate-controlled wine cellar, the internationally recognised Hilltop Spa offering traditional, alfresco and in-room massages and treatments, an infinity pool, onsite attractions such as the Belize Natural History Museum, Butterfly Farm, Maya Medicinal Plant Trail, and the aforementioned wide choice of lodgings, it's not much of a stretch to say Chaa Creek offers something for everyone.
If your imagination has been piqued, and you're ready to turn dreams into reality, speak with your favourite travel agent or contact Chaa Creek directly, and one of our helpful Belize vacation planners will be happy to chat with you and help arrange a very satisfying bespoke vacation.
With such a choice of villas, suites and cottage accommodations, we're confident that families, couples, groups and individuals will find the perfect combination to create their own wildly civilised, casually luxurious vacations.
The stuff of dreams, indeed.
After such a year, we're sure you'd enjoy supreme relaxation as much as we'd enjoy welcoming you to our little slice of paradise.
We hope to see you soon!
The Fleming Family and Team Chaa Creek.